Before we get to the new features, a major announcement from Facebook
Facebook announced Messages as a new Objective for their Facebook Ads. This Objective focuses the Facebook Algorithm on finding and driving clickers to start conversations with your Facebook Page. This might be the perfect solution for @Mssg customers so we are paying close attention to see how these types of Ads perform. More information: https://www.facebook.com/business/news/introducing-the-messages-objective-for-facebook-ads
Tools to connect to Facebook
Messenger is exciting because it's connected to Facebook – both the Ad network and social network. These new tools, serve these connections.
One of the most powerful features of Facebook Ads is the ability to focus on conversions by using the Facebook Pixel. Until now, Facebook Pixels could only be placed on a website, not in Messenger. @Mssg launched a new feature that changes this limit. @Mssg now has a Pixel Action that can trigger a Facebook Pixel Custom Event within a conversation.
Messenger Scripts are great at collecting data from the user – email address for example. With a Pixel Action in @Mssg, when the user replies with data the Script has requested, @Mssg will fire a Custom Event on the Page's Facebook Pixel. This is powerful. Advertisers can now create Facebook Ad Conversion campaigns that focus on collecting specific information from a user in a conversation. When such an ad is created, Facebook optimizes ad delivery for people that are likely to convert.
Another @Mssg release that connects to Facebook in a unique way is the Share Action. In a Script, @Mssg can send a button that links the user to a Facebook page where they can share a message with a link on their Facebook Feed. The image and content of this post can be set by the @Mssg administrator.
When the user shares a post and  one of their friends clicks, that friend will route into Messenger to start a conversation with the organization.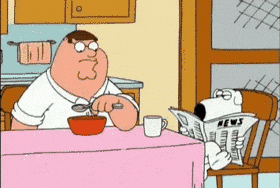 Understand more about users
Some of the most exciting new capabilities are in the @Mssg Queue.
As a refresher, any incoming message that's off-Script will be sent into the @Mssg Queue. From there, an administrator can respond one on one, save data from the message, tag for follow up or just archive the message. We're focusing on making the Queue smarter and the latest updates do just that.
The Queue is now powered by machine learning – Natural Linguistic Programming (NLP). As administrators review messages in the Queue, @Mssg learns what messages are responded to, saved, archived etc. This machine learning model learns more every time an administrator processes message in the Queue.
The system has started to predict, what action the administrator will take for a message in the Queue. for instance, if @Mssg expects that a message will be archived, the system highlights the "No Response" button.
Being able to connect one on one with people that don't strictly follow a conversion Script has proven to be one of the most interesting use cases for Messenger. There is a good deal of future development planned for the Queue. Please use it as much as you find it valuable, and let us know how we can improve it.
One last thing.
We're launching a Playbook for Messenger. This is a guide as to what's possible on Messenger and how to approach and measure adding functionality to campaigns. The Playbook can be downloaded from http://atmssg.com or email me directly for a copy.